Posts for tag: cosmetic dentistry
By Cohen Modern Dentistry, P.C
July 13, 2019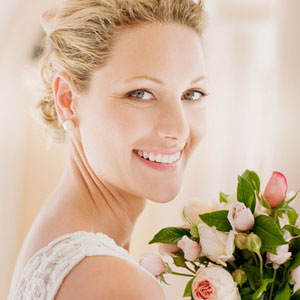 People improve their smiles for a lot of reasons: to better their career prospects, to put some juice in their social lives or just to do something special for themselves. But you may have an even stronger reason: a once-in-a-lifetime event—maybe your wedding day—is coming up soon.
You have several options for transforming your smile for the big day—and some are even quite economical. Here are 4 affordable ways to make your smile beautiful for that forever moment.
Cleanings. While dental cleanings should already be part of your regular dental care, scheduling one right before a big event can do wonders for your smile. Not only can your hygienist remove any lingering dull and dingy plaque and tartar, but they can polish your teeth for a brighter shine. Remember, though: dental cleanings support your own hygiene efforts, they don't replace them. Your own daily practice of brushing and flossing will also help you maintain a beautiful smile.
Teeth Whitening. You can also get an extra boost of brightness with a tooth whitening procedure. Using a professional bleaching solution and other techniques, your dentist can lighten your smile to your tastes, from a more natural hue to dazzling white. The whitening effect, though, is temporary, so plan to see your dentist no more than a few weeks before your big day.
Bonding. Perhaps a tiny chip is all that stands between you and a knockout smile. Your dentist may be able to repair that and other minor defects by bonding tooth-colored materials to the chip site. These composite resin materials have the shine of enamel and can be color-blended to match your tooth's natural shade. Composite resins are also fairly rugged, although you should avoid biting down on hard foods or objects.
Veneers. Although more expensive than the previous options mentioned, veneers are still affordable compared to crowns or bridgework. Usually made of thin layers of dental porcelain, dentists bond veneers to the front of teeth to mask mild to moderate problems like heavy staining, disfiguration and minor gaps. But because veneers are custom-fabricated by a dental lab, you'll need to plan them with your dentist at least six months before your event. The resulting change to your smile, though, may well be worth the wait.
If you would like more information on transforming your smile for a special event, please contact us or schedule an appointment for a consultation. You can also learn more about this topic by reading the Dear Doctor magazine article "Planning Your Wedding Day Smile."
By Cohen Modern Dentistry, P.C
April 24, 2019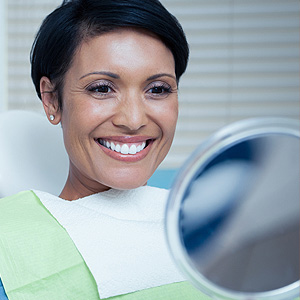 "Redesigning" a smile is a lot like remodeling a house: the technicalities of construction must blend seamlessly with what is perceived as elegant and beautiful. The first aspect — the proper materials and techniques to achieve a sound restoration — is absolutely crucial. But the aesthetic is just as important for assuring the final restoration evokes beauty and style.
Balancing these two aspects of a smile makeover requires thoughtful intent and planning. What may be pleasing aesthetically may not be technically feasible; but what may be technically sound may not have that sought-after "curb appeal."
You and your dentist must work together to achieve the successful blending of these two aspects. That's why it's important for you to have full confidence in your dentist: that he or she is both technically skilled and experienced in cosmetic procedures and artistically aware of what will look best aesthetically.
The first step in your makeover is a thorough dental examination to determine the overall state of your oral health. With this "bigger picture," your dentist will have a better understanding of what's possible and practical for you and your situation. The exam may also reveal problems that should be treated first before any cosmetic work.
From there, you must communicate clearly to your dentist what you perceive as wrong with your smile and what you would like to have changed. While there are general principles of beauty best followed, your dental work could hypothetically take different paths depending on your desires and expectations. You might prefer a more "sexy" look or one that's "sophisticated." Or perhaps you only want subtle changes that still retain features expressing your individuality.
Ultimately, though, your expectations must line up with reality. Much like your house contractor, your dentist will advise you on what's both practical and possible. And with their experience in smile enhancement, they can also help you determine what will look most attractive given your facial structure and features.
With this preliminary planning, you can be confident as the work proceeds that the end of the project will be both exciting and satisfying. And just as with your newly renovated home, you'll be more than happy to share your smile with others.
If you would like more information on enhancing your smile through cosmetic dentistry, please contact us or schedule an appointment for a consultation. You can also learn more about this topic by reading the Dear Doctor magazine article "Beautiful Smiles by Design."
By Cohen Modern Dentistry, P.C
December 10, 2018
A missing tooth can present a number of unnecessary and avoidable challenges. Many patients are now opting to have their gapped smiles restored with dental implants. Even patients who have multiple missing teeth can benefit from this treatment. Understand what dental implants can do for you so that you'll be ready to begin the process of having one installed by a dentist at Cohen Modern Dentistry in Southgate, MI.

How a Dental Implant Benefits You
Standard dentures serve two purposes: they cover gaps in the smile that are visible to others and they allow patients to chew solid foods. Dental implants offer additional benefits including:

- You maintain healthy bone tissue and jawbone structure.
- You can bite and chew all types of foods with ease (no concerns about the device coming loose).
- Dental implants require simple maintenance and care (just brush and floss).
- Porcelain crowns are used with implants, making them look more like real teeth.

What About Multiple Missing Teeth?
With several dental implants installed, your Southgate, MI, dentist can also replace multiple missing teeth at the same time--even if a whole row of teeth have been extracted. A custom specialty denture or bridge can be modeled and fabricated that will attach to each implant. The implant-supported denture device can be removable or non-removable (permanently affixed).

Dental Implants: A Long-Term Solution
Once your dental implant heals (a process that takes several months), you won't have to worry about replacing the tooth again—as long as you observe good oral hygiene. Preserve the health of your implant (and your natural teeth) by going to the dentist to have them cleaned professionally. Brush and floss with regularity—at least twice per day. If you clench or grind, train yourself out of that habit by wearing a custom nightguard mouthpiece created by your dentist. Following these simple steps will go a long way in keeping your implant, crown, and entire smile intact for many years.

Discuss Dental Implants with Your Dentist
Dr. Jason Cohen can help you decide if dental implants are the best choice for your smile. Call Cohen Modern Dentistry in Southgate, MI, at (734) 283-1263 today to set a time to visit Dr. Cohen and his staff.